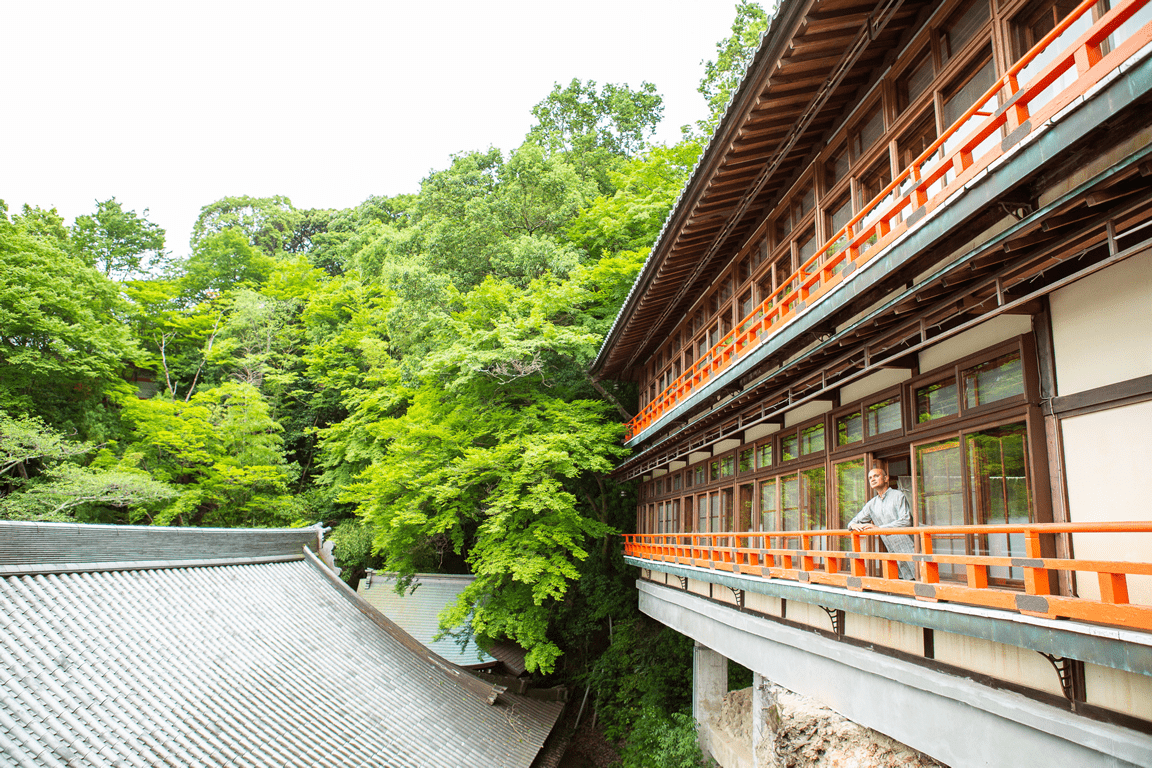 Introduction of Shukubo
About Shukubo
Shukubo is an accommodation facility for monks in training and believers run by the temple.Nowadays, non-Buddhist tourists can stay casually, too.Have a special experience staying at a temple situated on a holy mountain.
What Guests Can Experience by Staying at Shukubo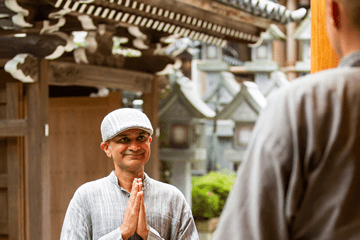 Interaction
Guests are welcomed with tea and refreshments upon check-in.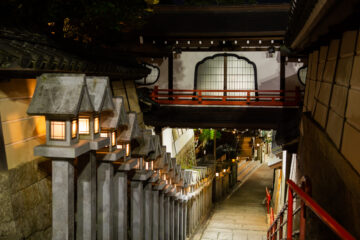 Night Stroll Through the Temple Grounds
Guests staying at the temple are allowed to take night strolls.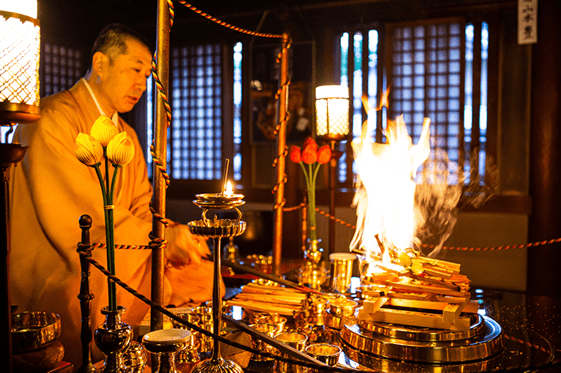 Goma Prayer Ritual
The chief priest of Gyokuzoin offers prayers every morning at Yokuyu-do.
Visitors can watch the prayer ritual that uses fire up close.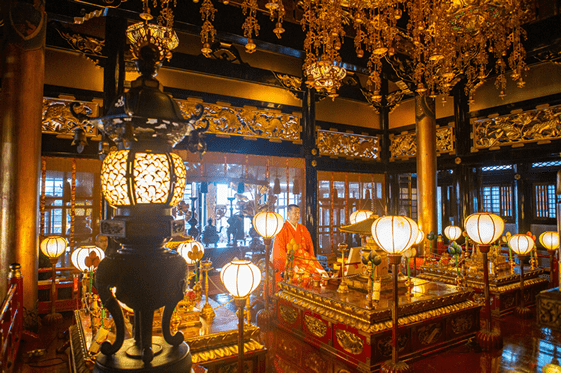 Daihannya Prayer
The prayer is offered solemnly every day at the main hall.
Names of participants are read to the principal deity, Bishamonten, the guardian of the north, and participants receive a talisman.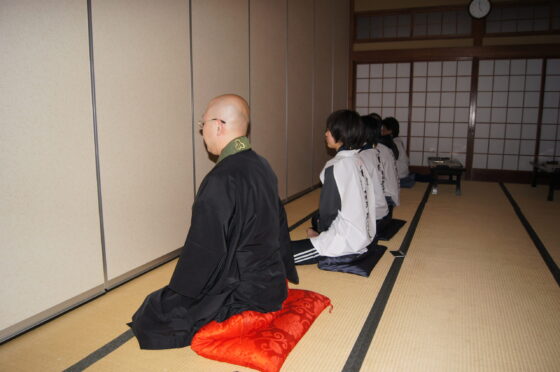 Asokukan
A form of meditation unique to esoteric Buddhism. ※Reservation required
Sutra Transcription・Tracing of the Image of Buddha
Participate in a spiritual training by transcribing a sutra written in kanji and tracing the image of Buddha. ※Reservation required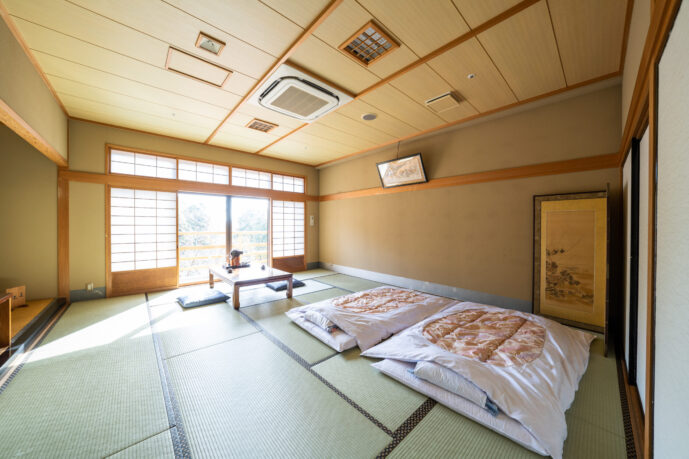 About Room
Various rooms are available, from a Japanese room for 1 person.
Please leave valuable goods in a safe box located in accommodation rooms.
TVs are not installed to have you spend time in serenity.
・Wi-Fi  ・Public Toilet and Public Bath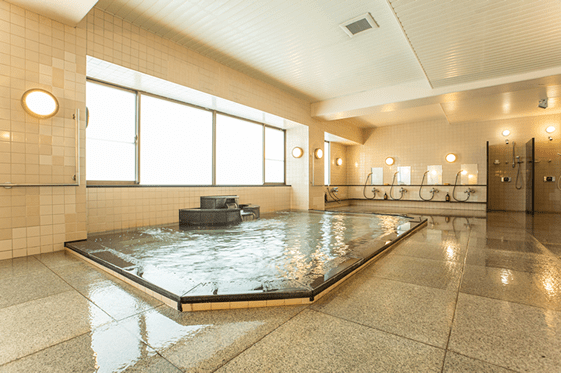 Large public bath
The temple is equipped with a large public bath that holds 20 people and a medium public bath that holds 10 people.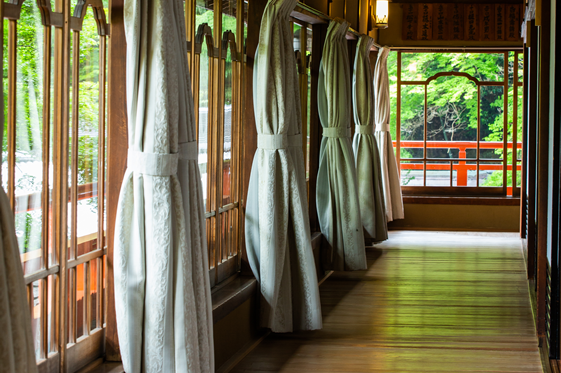 Reception Hall
Take in the fusuma and shoji screens and other features unique to Japanese architecture.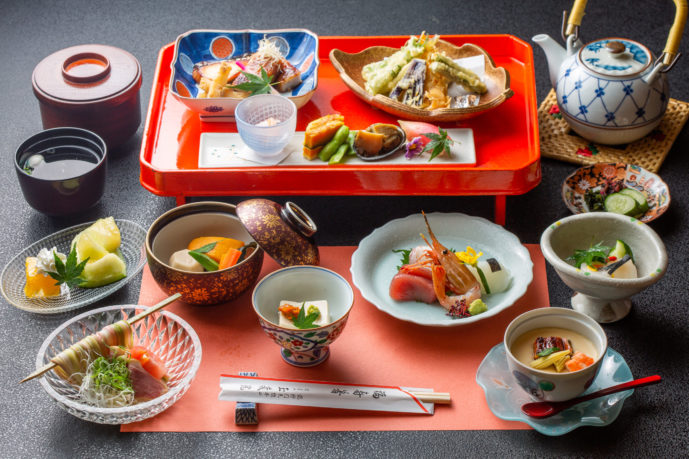 Meal
The temple serves dinner and breakfast on the next day.
Shojin ryori (vegetarian Buddhist cuisine) and kaiseki ryori (traditional Japanese multiple course meal) are available.
※The temple caters to vegetarians and vegans.Please inform the temple in advance.
Access
〒636-0923 2280 Shigisan Heguri-cho,Ikoma-gun, Nara-ken
Access by train
From Kansai airport

From Shin-Osaka Station

From Osaka Station

From Kyoto Station

From Nara Station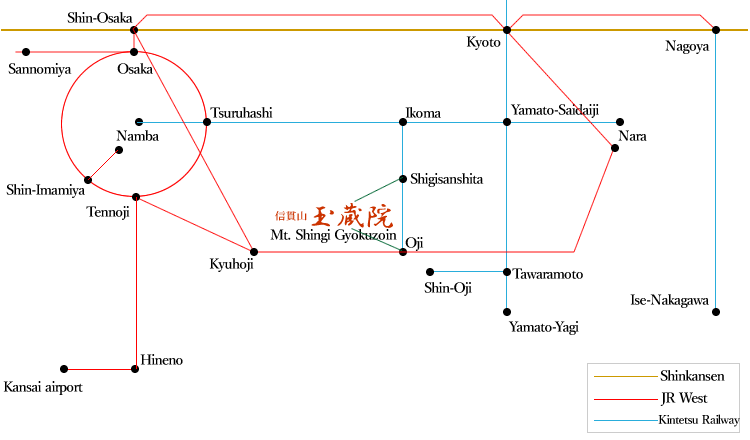 Taking a taxi is also convenient when visiting from JR Nara Station , Nara Station
There is a taxi stand at the north exit of JR Nara Oji Sta. North. Tell the driver to go to "Mt. Shigi Gyokuzoin Fukikaku".
After getting off, go down the stone steps. There are a gate and a temple office.
When using a taxi from JR Oji Station , Kintetsu Oji Station:Time required 10 minutes
When using a bus from JR Oji Station , Kintetsu Oji Station:Time required 25 minutes
Timetables of the nearest bus stop
Osaka Station and Nara Station are conveniently accessible from Oji Station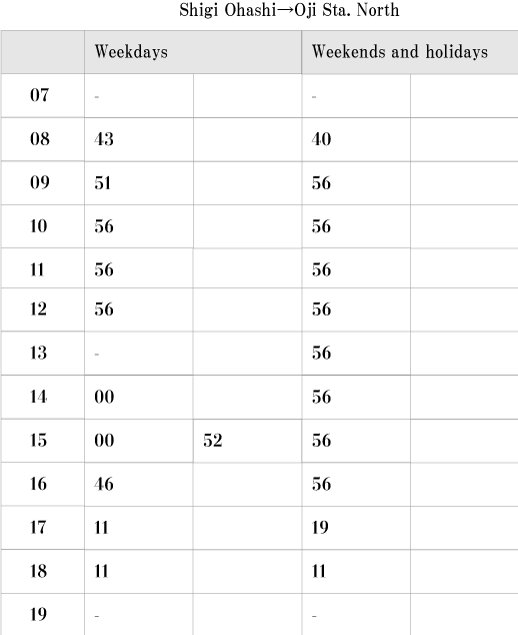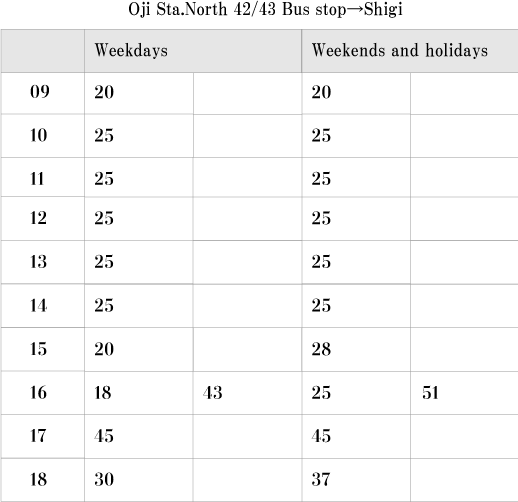 Attention
Check-in time of shukubo is 3:00 p.m.(Last check-in is 6:00 p.m.)
Please note that the temple gate and entrance close at 10:00 p.m.
Reservation
Please make a reservation from the following booking site.
If you wish to participate in the Goma prayer ritual, please apply after checking in.
If you wish to take part in experiences(Sutra Transcription, Tracing of the Image of Buddha, Asokukan, Hyaku-hachi-rai (108 Prayers)), please reserve by email after your reservation is confirmed
Reservation